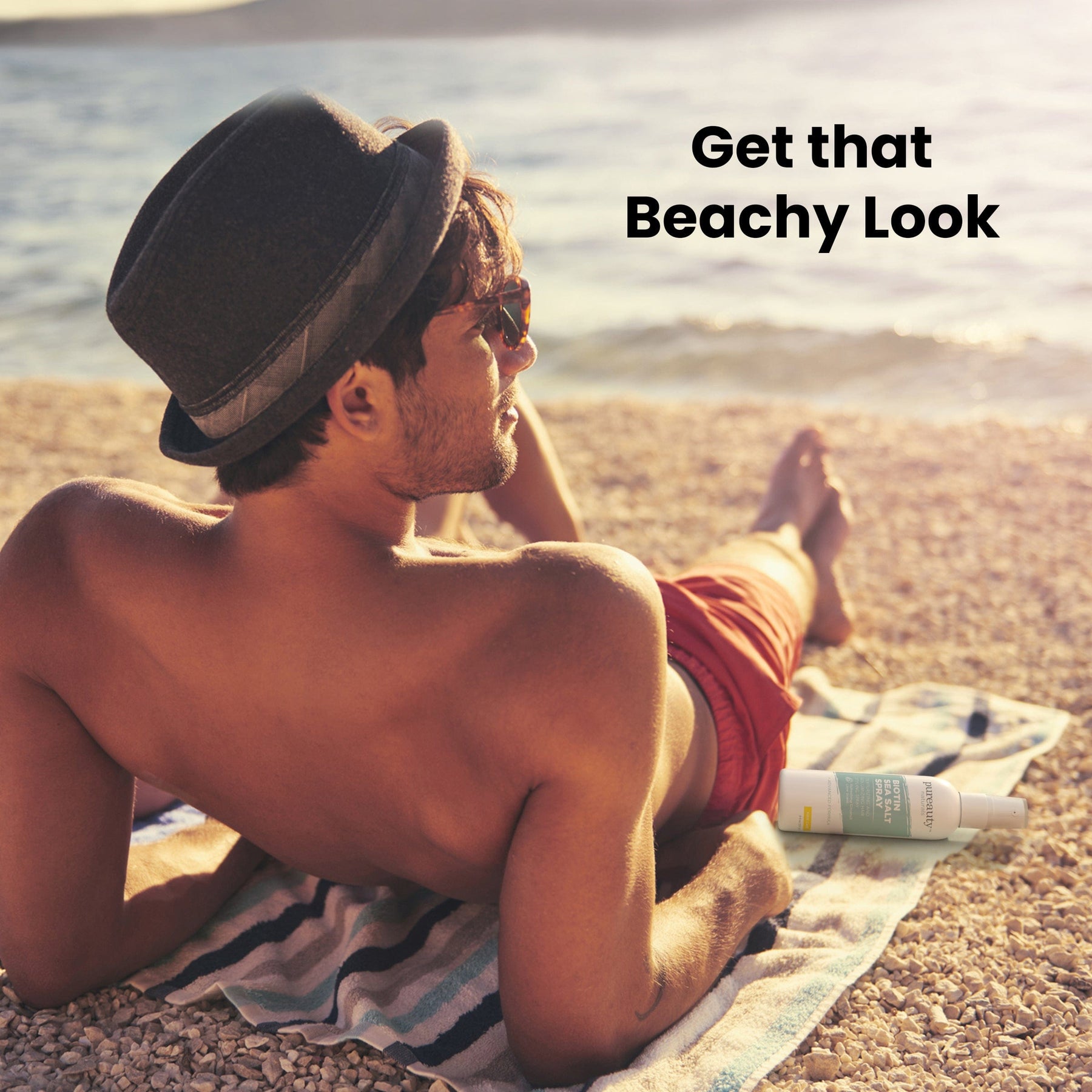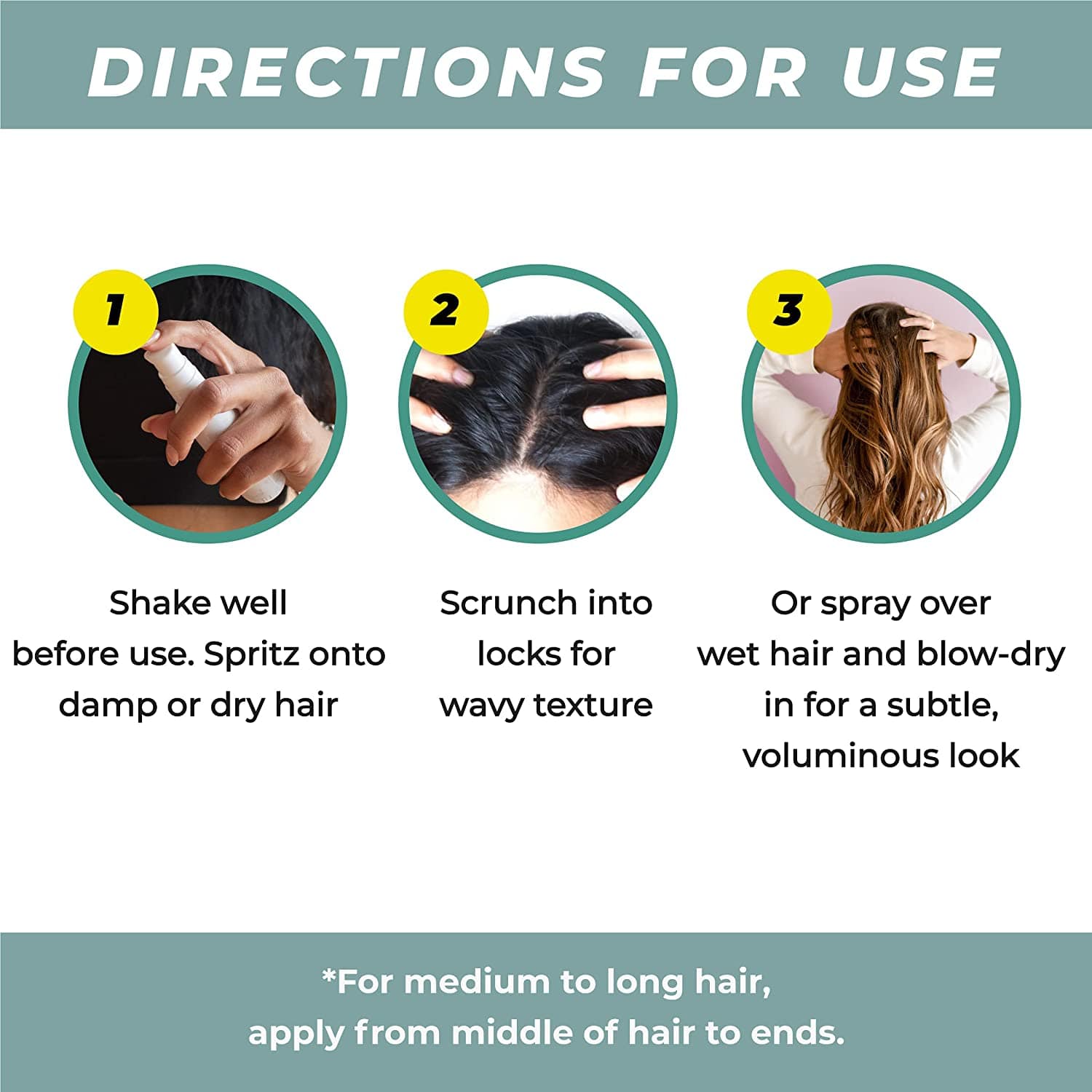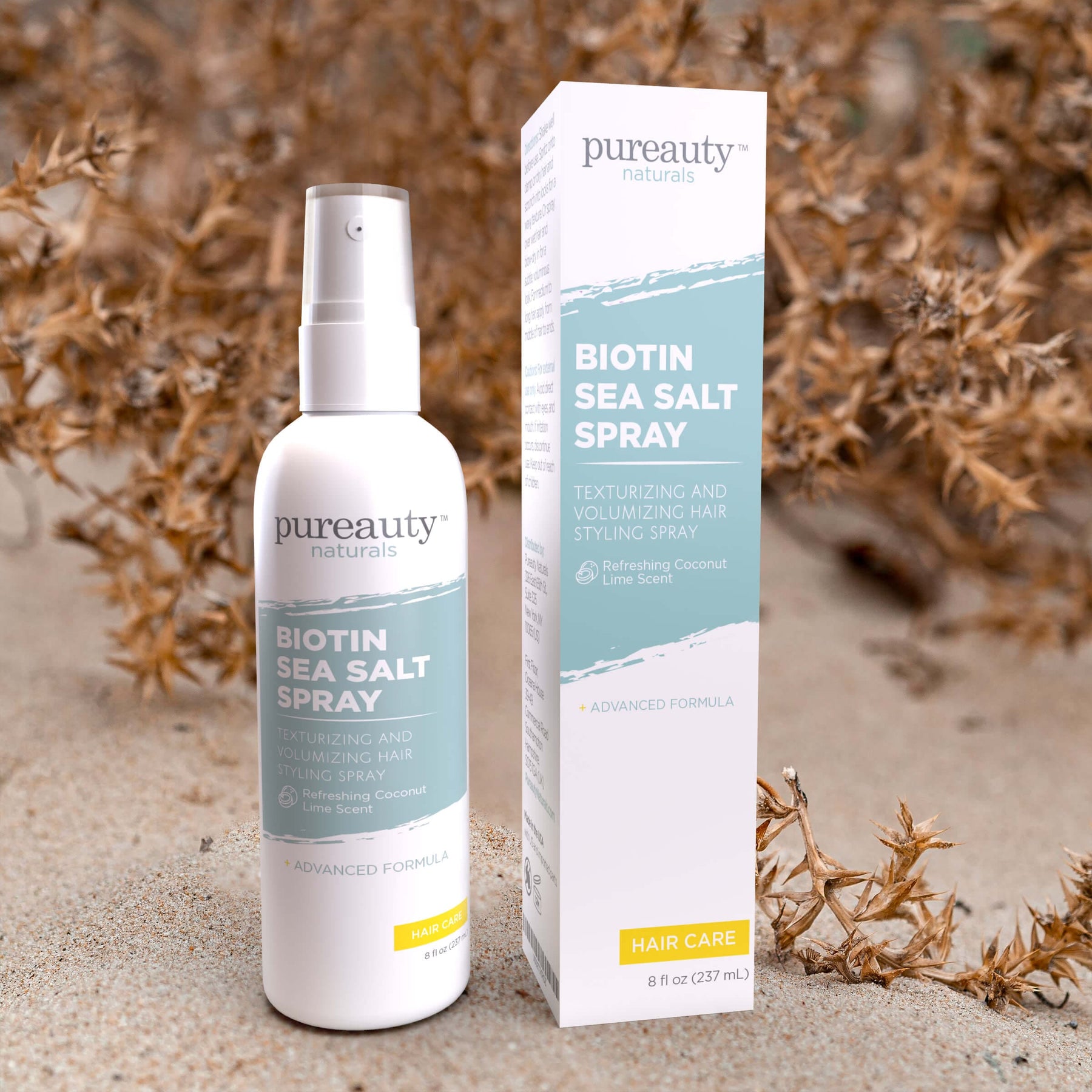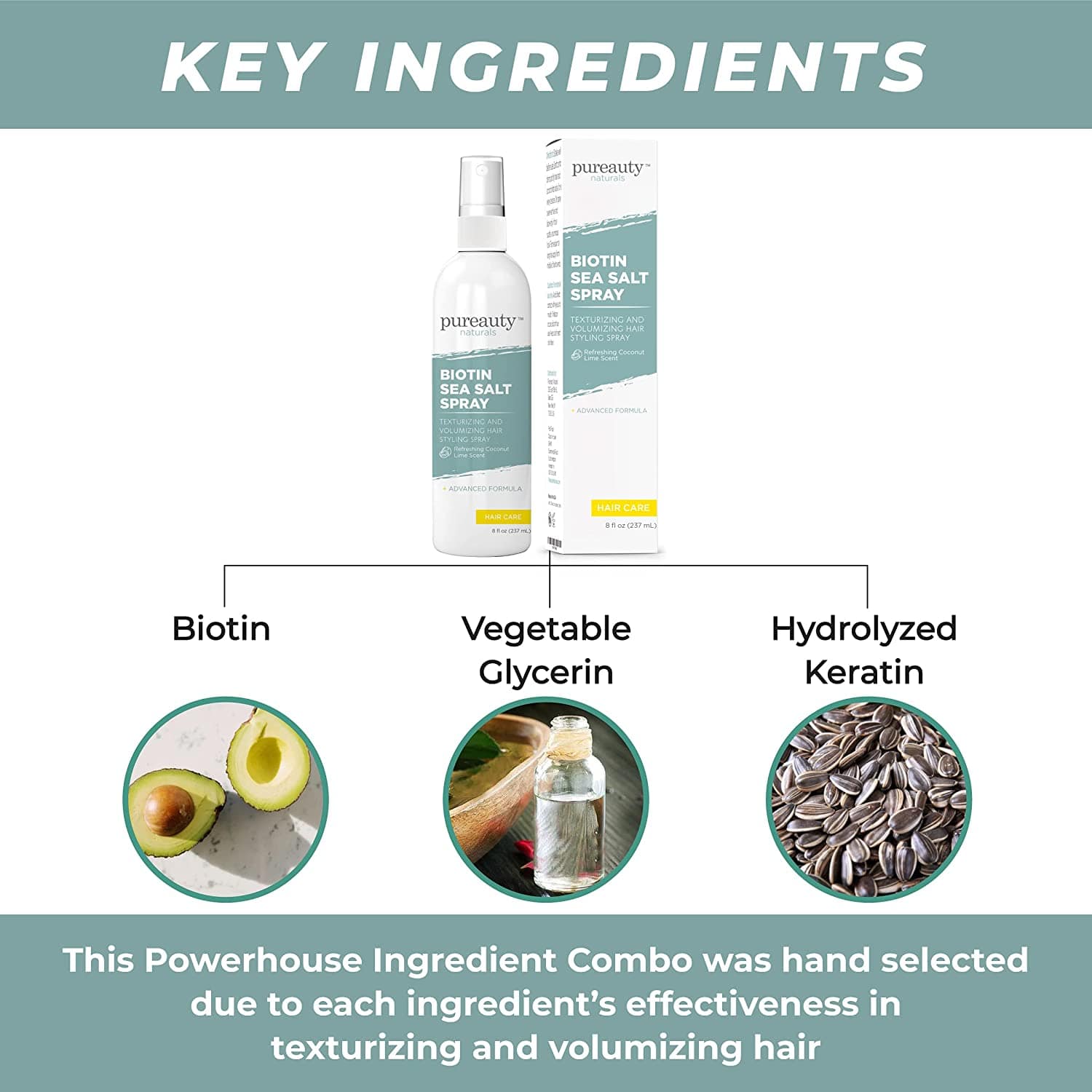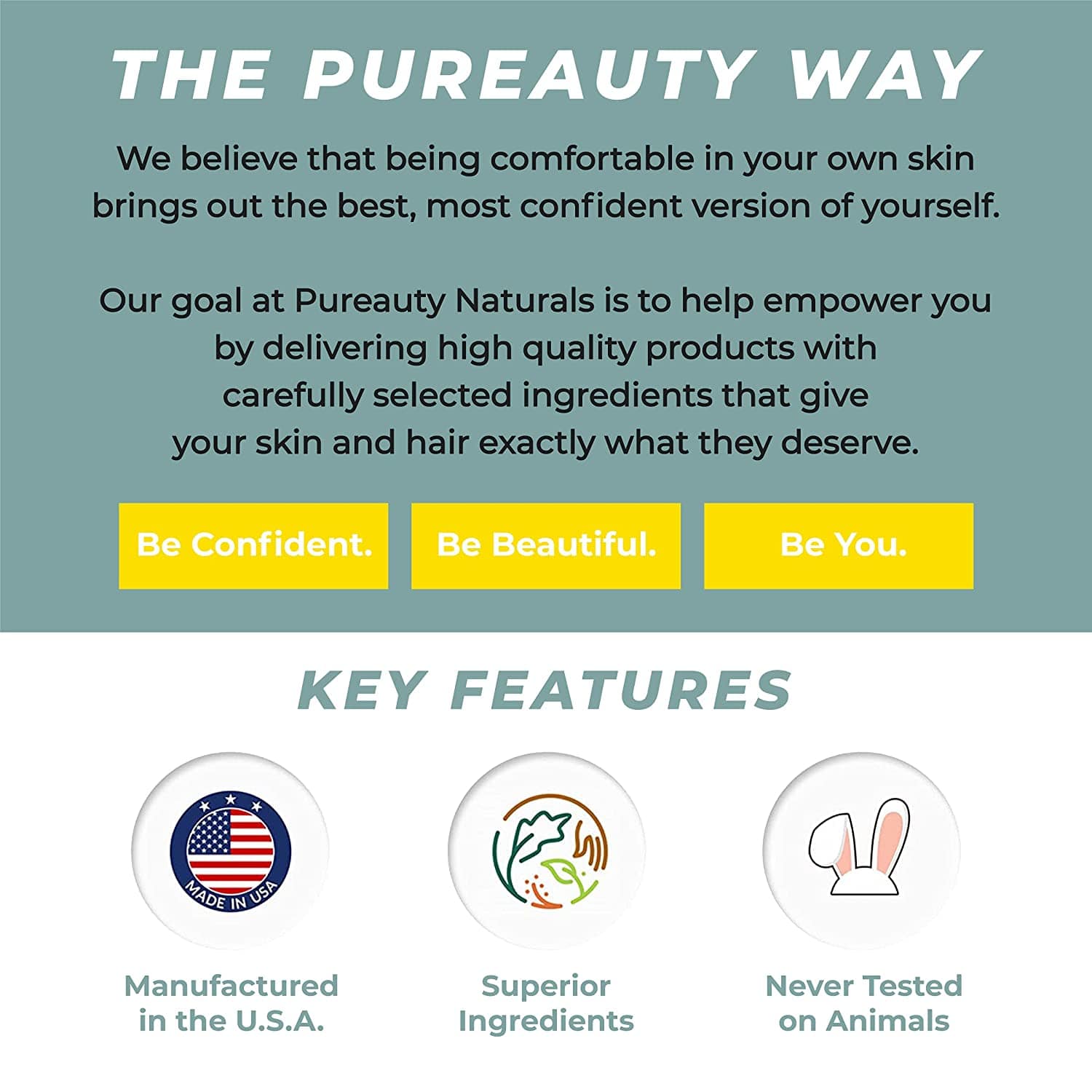 Biotin Sea Salt Spray for Hair
Biotin Sea Salt Hair Spray: Every day is a beach day with Biotin sea salt hair spray. Whether you are looking for a texturizing hair spray, volumizing hair spray, or just a hair spray for fine hair, our sea salt hair styling spray is here to offer all that and more.

Volumizing Hair Spray at its Best: My hair is too thick, said no one ever. With our salt water spray for hair, just spritz onto damp or dry hair that will lock your waves throughout the day, or spray over wet hair and blow-dry for a subtle, voluminous look.

Beach Waves Spray: Our texture spray for hair is infused with quality ingredients to help you get that beach wave hair. Combine this sea hair spray with our Biotin hair serum, and get thicker, beach-side looking hair with our beach hair product.

Hair Thickening Product for Women and Men: We made the sea salt spray for hair men love. We made a unisex sea salt spray women and men rely on when looking for a hair thickening spray with sea salt. There's a reason our sea salt hairspray is so popular.

Pureauty Personafied Hair Setting Spray: Biotin Sea Salt spray for hair is made in the USA with top quality ingredients you can trust in a hair spray. None of our products are EVER tested on animals. Each of our products has 3 key ingredients - Biotin assists support longer looking hair, Glycerin helps scalp hydration, & Keratin for overall hair health. Be confident, be natural, be you.