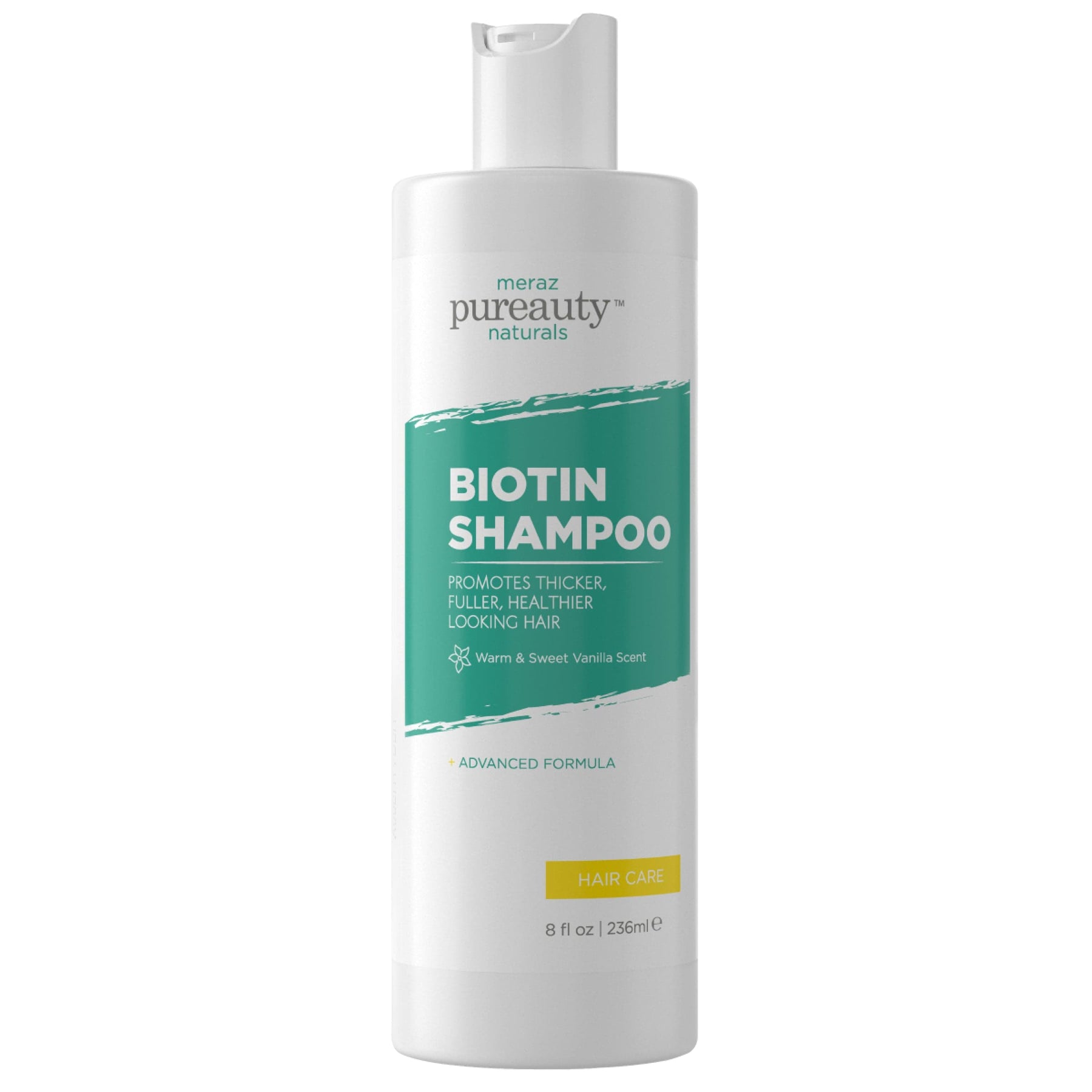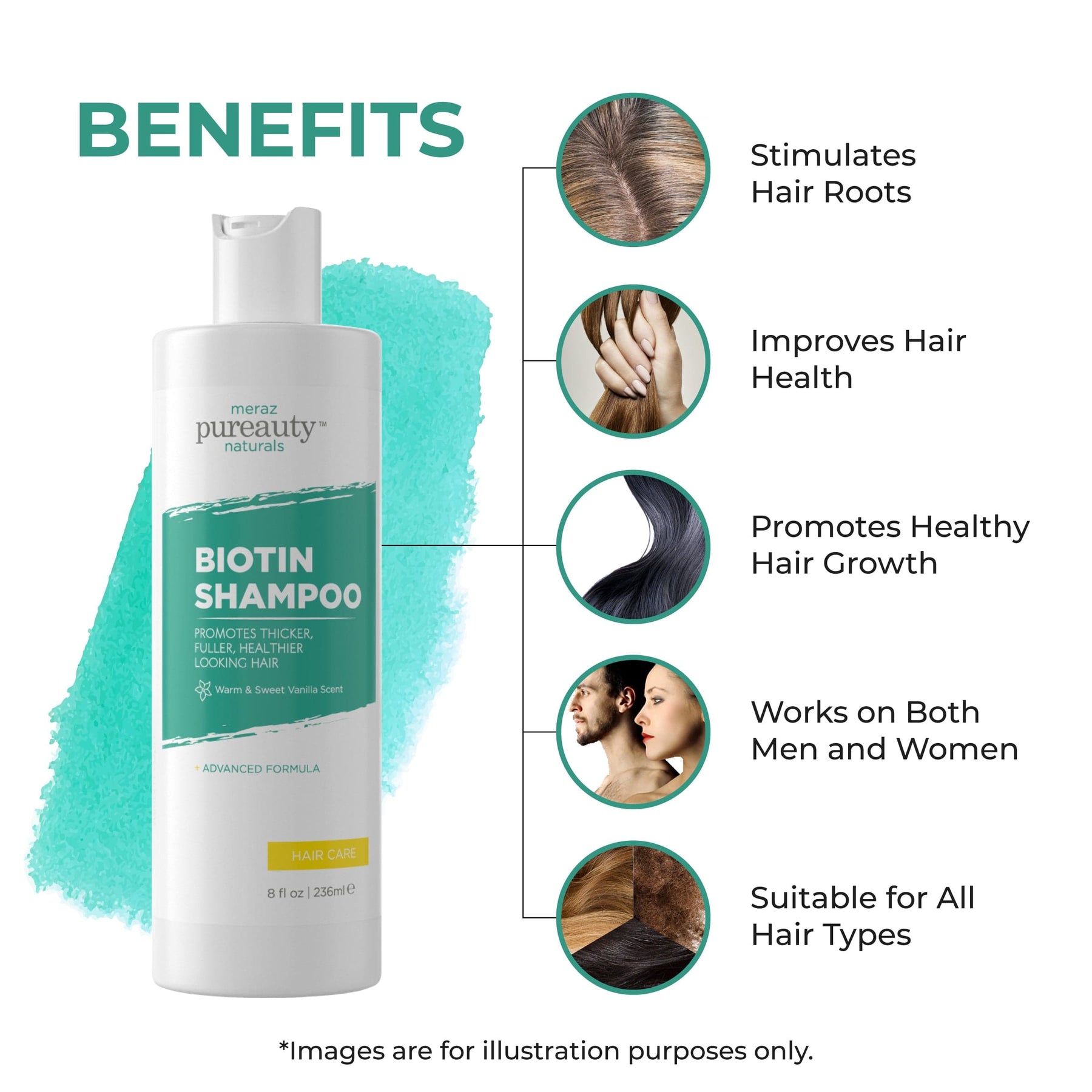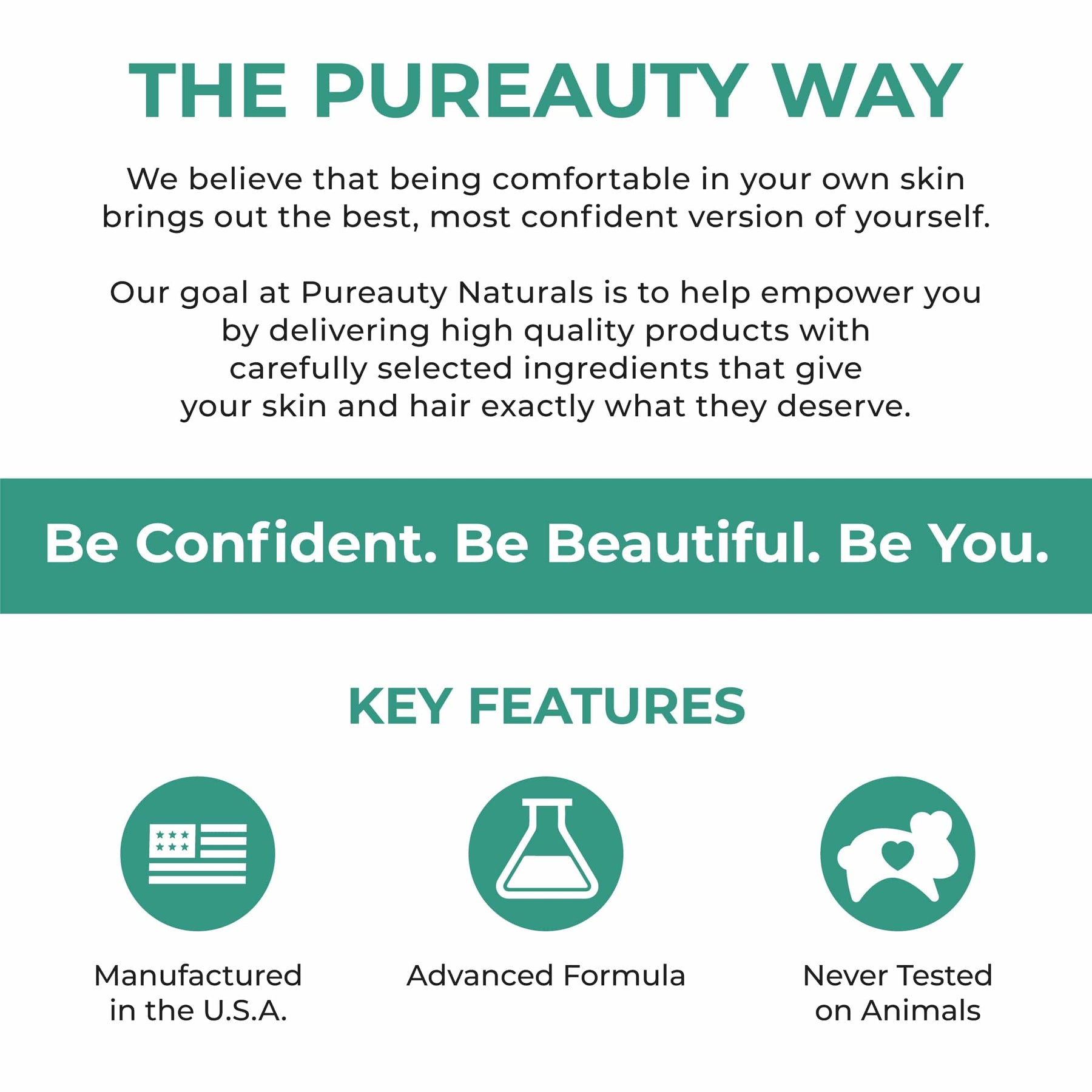 Biotin Shampoo - 8 oz.
Size:
1 Bottle (Single Pack) - €29.95 per bottle
Looking for a shampoo that suits your hair growth goals? Our Biotin shampoo for thinning hair and hair loss pairs with our Biotin Conditioner to support healthier, fuller-looking hair. Biotin Shampoos are popular hair thickening products for women.
Biotin Shampoo for Hair Growth - Biotin Shampoo and Conditioner for Hair Growth is commonly sought out as a shampoo for hair loss. Hair loss shampoo has become a popular form of hair thickening shampoo for hair regrowth for men & women.
Hair Growth Shampoo for Men & Women - Hair loss shampoo for men & hair loss shampoo for women typically has Biotin in it. Hair regrowth shampoo for men usually keeps hair loss from showing by giving the appearance of fuller-looking hair.
Ditch the Hair Loss Treatments for Hair Growth - Naturally, Shampoo is going to be important for hair health. Hair loss treatments for men and hair loss treatments for women should be paired with a great Biotin Shampoo and Conditioner for men and women.
Pairs perfectly with our Biotin Conditioner - With Shampoo Biotin is a great ingredient to include in your arsenal. Get the Bioting Shampoo and Conditioner set from Pureauty to help support fuller-looking hair regrowth. All Pureauty products are Made in the USA.
"Shoppers Say This Serum Regrows Hair Better Than Rogaine" - InStyle
Struggling with hair growth?
If you're struggling with hair growth, it's probably your shampoo.

Did you know that every year the FDA gets thousands of reports a year about shampoo causing balding, breakage, or stunted hair growth?

Typical shampoos have baddies like sulfates, formaldehyde, and more harmful ingredients that can kill your hair growth.
You don't want to cut corners with your Shampoo & Conditioner. That's why we replicated our powerful blend from out top selling biotin hair serum.
Based on the same powerful formula as our top selling biotin hair serum
Biotin
Stimulates keratin production in hair follicles
Pea Sprout Extract
Feeds the scalp with essential nutrients
Pro-Vitamin B5
Helps add volume & sheen to your hair
Here's what you DON'T want in your Shampoo
Unfortunately, it's what you'll find in other products...
Junk filler ingredients
It's common for other hair care brands to load up on fillers to make it seem like you're getting a lot of product, when in actuality there are few active ingredients.
Beauty shouldn't be imported
Stay away from cheap beauty products! They're manufacturing products in other countries to save costs. That savings can result in products that damage your hair & skin.
Others test on animals, we don't!
At Pureauty, we love animals. As pet owners, we can't imagine using a product that was ever tested on animals. That's why Pureauty products are never tested on animals.
Avoid brand new pop-up products
Don't be the guinea pig yourself! Pureauty Naturals has been the authority in Biotin hair care for years with hundreds of thousands of customers.
We cut the crap fillers out
You won't find any damaging, junk fillers in Pureauty Naturals' products.
Pureauty Naturals offers Real Results
There's a reason we have more so many happy customers. Pureauty Naturals' is the authority in biotin hair products because of our proprietary formula designed to promote thicker & fuller looking hair.
What Customers Are Saying...